Effective Brand Strategy. Excellence in Design.



Keep
the creative

on call. (888) 259-9499

"For several years, Robison has provided us the finest in printed materials. When you see their work, I think you'll agree Brent Robison is one of the most talented designers in the business today."
John Lindell, Lead Pastor, James River Assembly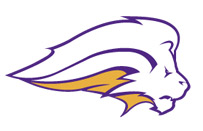 "You have truly captured the mission and vision of SAGU in our publications with great accuracy. I was a little hesitant about retaining a firm out of state, but I've been very pleased with the seamless online proofing process that you have developed as well as the skills and professionalism of your staff."
Kristy McGee, SAGU
"As a Strategic Initiative Planner for churches and parachurch organizations, I have found Robison Creative to be my communication concept design and production agency of choice.  The Capital Fund Initiatives that I have been privileged to have Creative as an alliance partner, have proven successful for both the organization and the Kingdom."
Jack Strom, Strategic Initiative Planner
We initially commissioned Robison Creative Studios in 2005 to design and develop a complete facelift for our then 30-year old company.  The scope of this work included a new logo with associated letterhead, business cards and proposal covers, as well as a brochure and an all new website. RCS did an exemplary job of developing these branding tools to reflect our core values and strengths in a fresh way.  Their responsiveness to our needs and sensibilities made the process a pleasure; and their creativity and attention to detail resulted in the highest quality end products that are still relevant and effective a decade later.  Well done, Brent and team.
Michael R. Garrison, CEO, MGA
"Robison Creative literally joins your church staff to communicate the vision and ministry of the church. They are on the cutting edge in developing a positive image for the church in the 21st century. Their years of experience in church ministries is reflected in the materials they produce."
Max Yeary, Pastor Emeritus, Christian Life Center
"This is my second opportunity to work with Robison Creative. They have consistently produced excellent material for us in all areas we have requested. Their design work is "top notch", relevant to the target audience, and the service is second to none!"
Pastor Curtis Cook, First Assembly of God, Bloomington/Normal
"Robison Creative developed the best website, logo and image my small sole proprietor business has ever had. It has saved time, eased stress, and allowed me to focus on improving other areas at a pivotal difficult point. They have listened, understood and helped beyond the call of duty."
Guy Somers, Somers Guitar
"Brent and his team at Robison Creative offer more than a fancy image. They care deeply about the mission of their clients and work diligently to position them for long-term success. From the colors and images to the text and website infrastructure, they offer outstanding creativity."
Dr. Charlie Self, Co-developer, The Discipleship Dynamics Assessment™
On-site or remote.
We work with some of the greatest clients around the world. It's magic.
View our complete portfolio or contact us:
Let us know if we can help you with your next project.