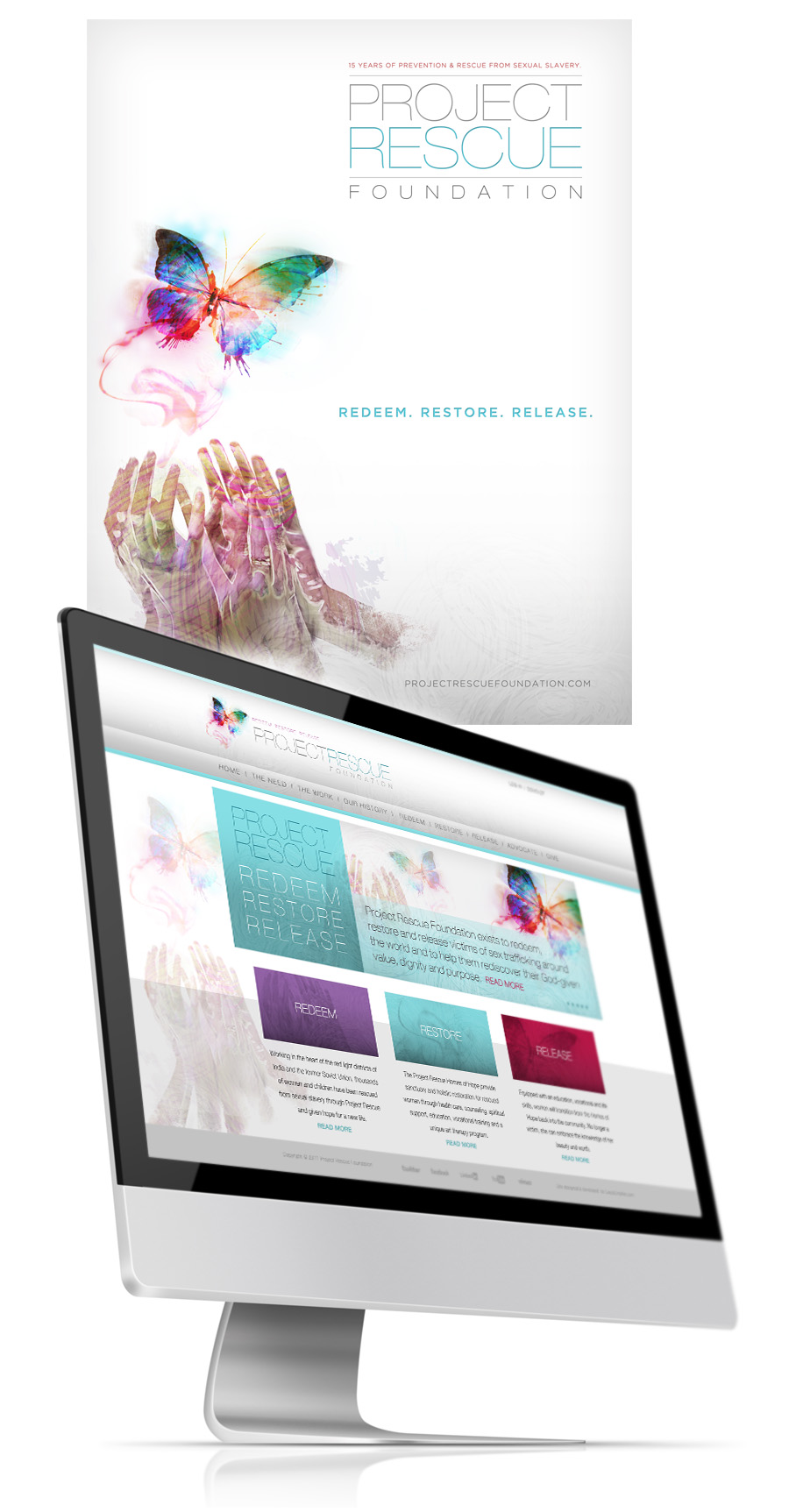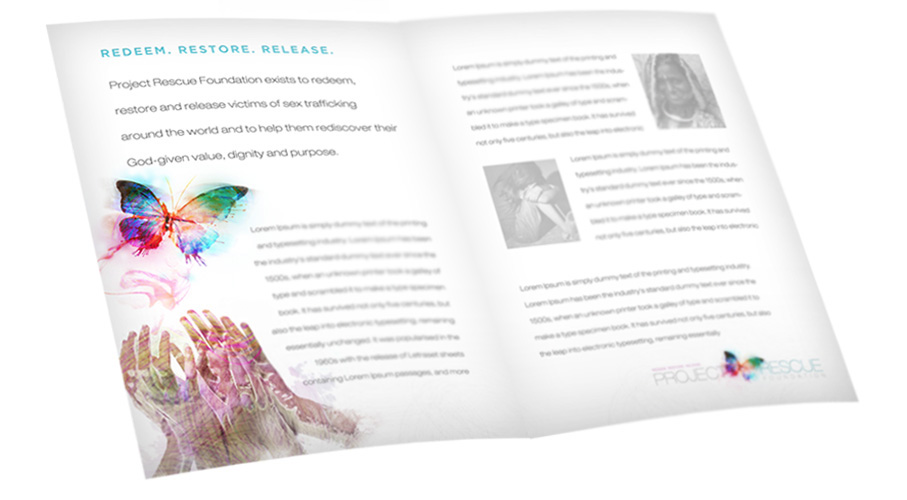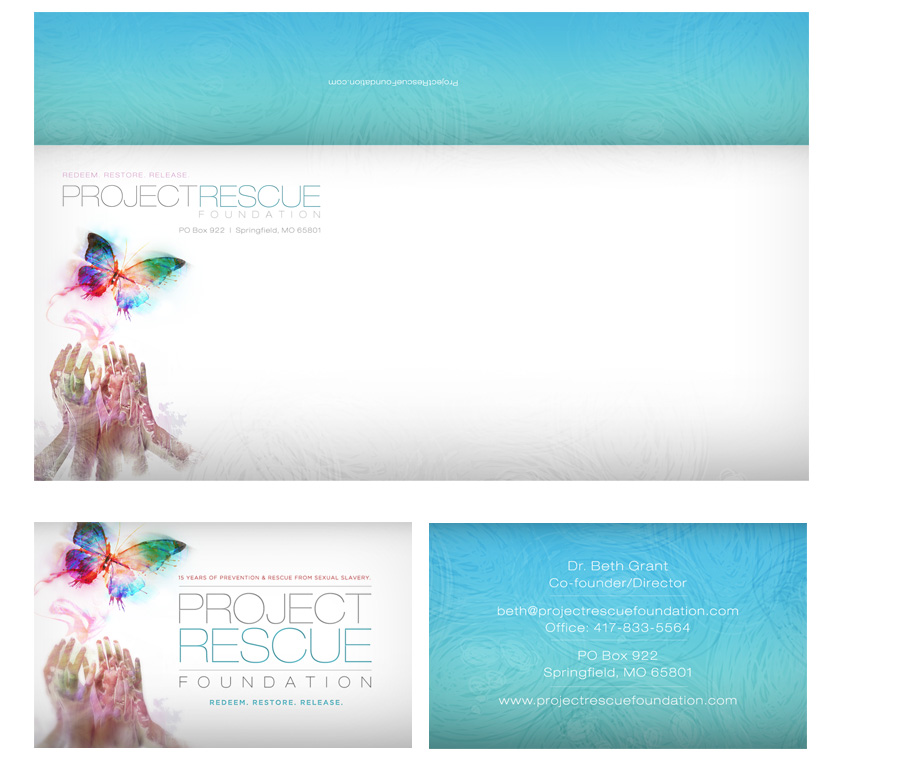 Project Rescue
The Challenge:
After 15 years of working to rescue and restore victims of sexual slavery, Project Rescue needed to establish a foundation and a team to develop relationships with both major and corporate donors to aid in funding the mission of the organization, not simply general operating funds or capital campaigns.
The Solution:
To accomplish this task, we were tasked to build both a defined message and a distinct look and feel for the foundation, that would build on the mission and identity of Project Rescue and its strong history, while feeling very distinct in and of its own and not to be confused with Project Rescue (proper).
The result of the messaging was distilled down to Redeem. Restore. Release. A simple yet direct outcome and process that would be easy to remember and get behind.
The originating identity for Project Rescue is masterfully carried by a butterfly wrapped in barbed wire, speaking to the slavery of those God is committed to transforming, but David and Beth Grant were looking for a visual solution that portrayed the hope of what was the end result of their work, and also expressing the teamwork of multiple sister organizations and variety of nationals it takes to redeem, restore and release these victims of slavery to a new and brighter future.