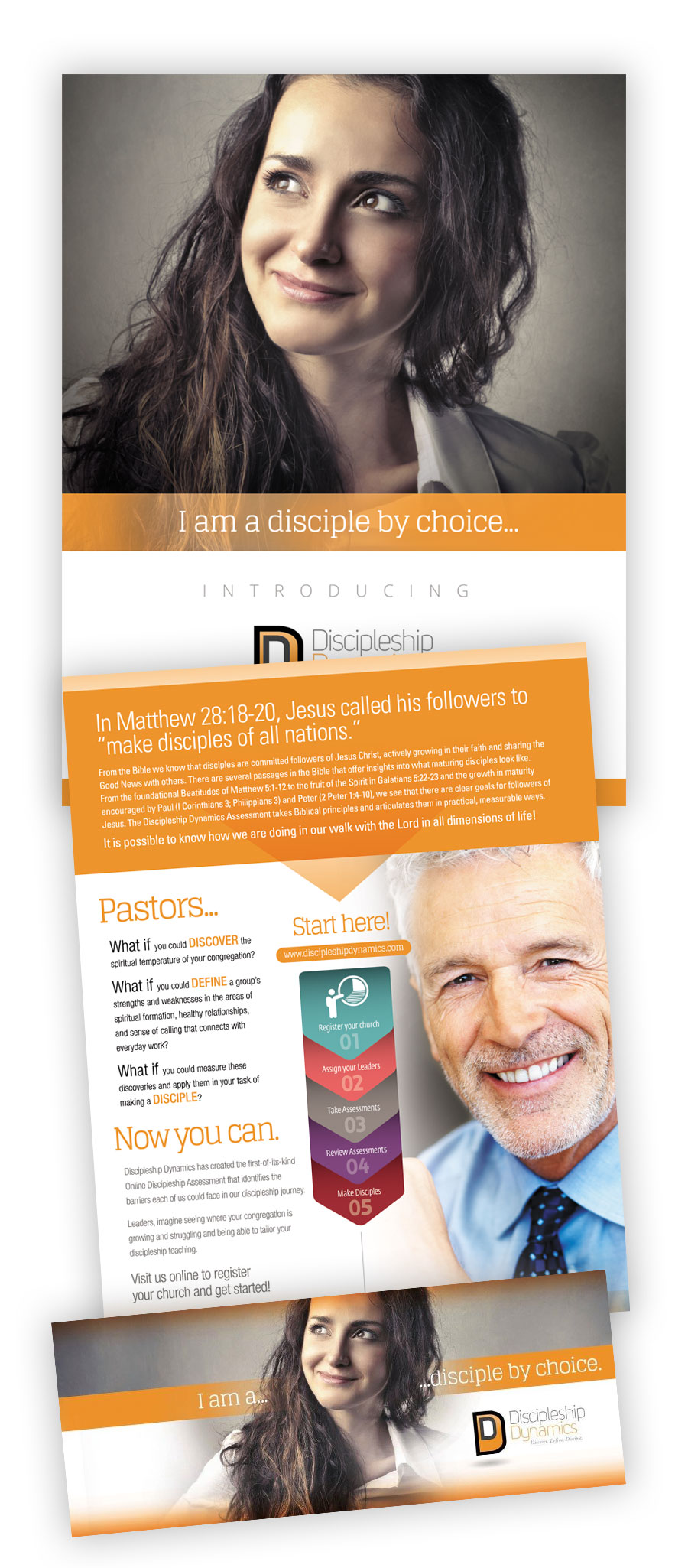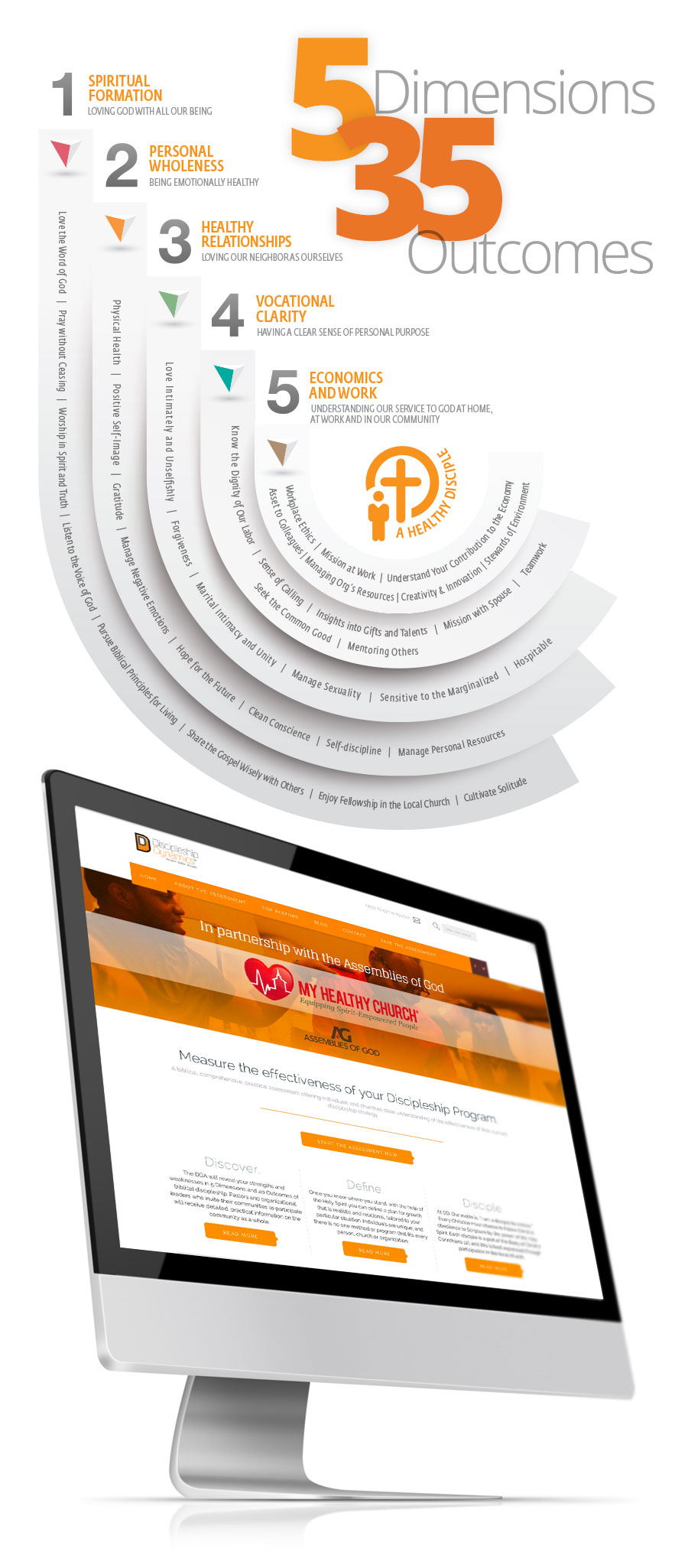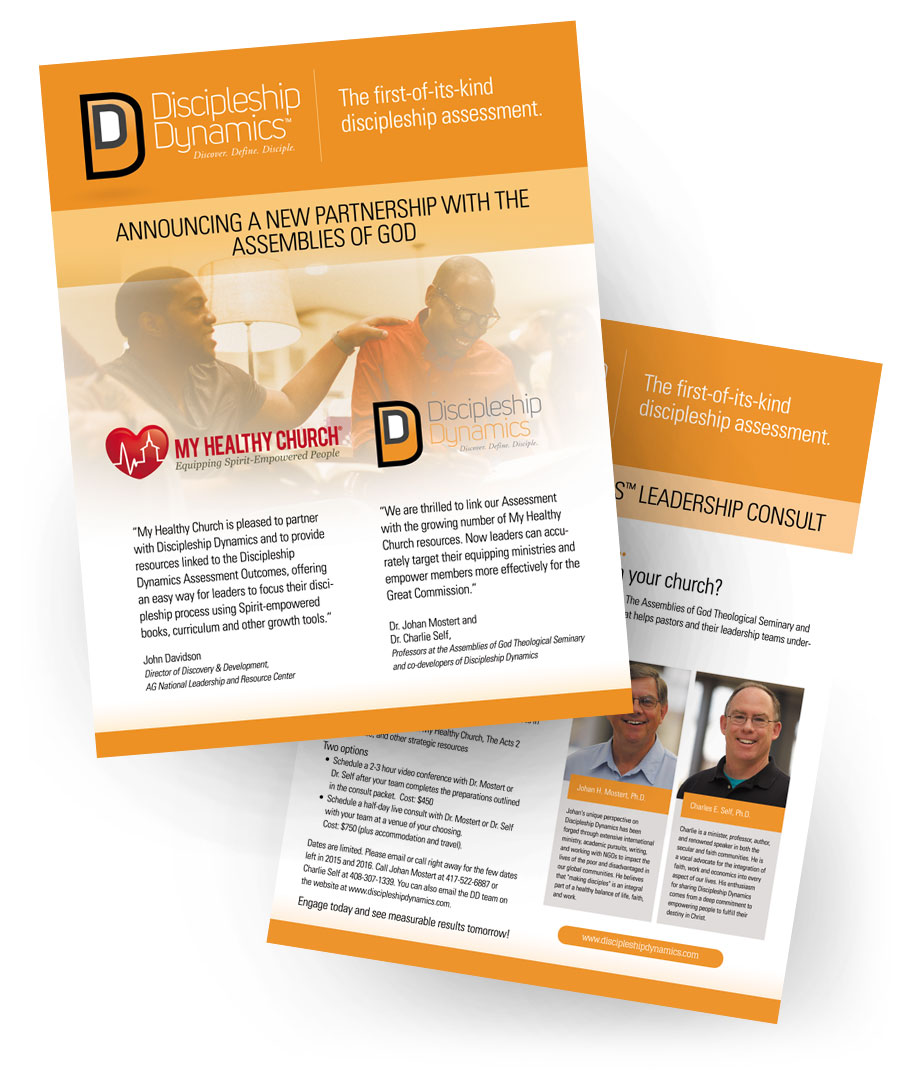 Discipleship Dynamics
Challenge: We were approached by two university scholars who had in the previous few years been researching and studying the subject of how Christian Discipleship is intertwined with church experiences as well as everyday life scenarios. They had mounds of documentation, solid research, combined decades of academic experience, all coupled with an engaging enthusiasm to share their knowledge and promote the value of understanding the real-life application of discipleship.
In this regard, they had engaged in intensive research and created in-depth content for a unique assessment for both churches and individuals that would actually help quantify the question of discipleship and its relevance to a believer's life. It was their dream to have their assessment available online, easily accessible to church leadership, individuals, and even leaders within non-church organizations.
One of the largest hurdles was establishing the mechanism by which the target audience could not only take the assessment, but also receive detailed feedback along with the raw number results. All of these challenges were considered in light of tested methods of social science as well as scriptural principles.
Solution: We started this project at the earliest point from a marketing development process. We actually employed creative naming conventions and audience-relevant research to create the name as well as the establish the basis for the online user experience. Discipleship Dynamics became a reality as we found just the right name, then just the right methods to bridge the gap between the academic and the "everyday" world of the site guests and assessment users.
This project also required an unusually robust website with programming algorithms that would stun Einstein! After months of programming and coding and wrestling with the functionality of the assessment and the need for multiple dashboards, a one-of-a-kind product was deployed. Not only was the assessment unique in its format and end-user information sharing, the actual website and its eCommerce features were developed expressly for promoting this unique product. The site also accommodates not only detailed assessment results but also offers an environment for information sharing, resourcing, and blogging.
This complex, multi-faceted project required the cooperative efforts of both the creative and technology teams in order to successfully deploy a final unique product that exceeded the expectations of the client.