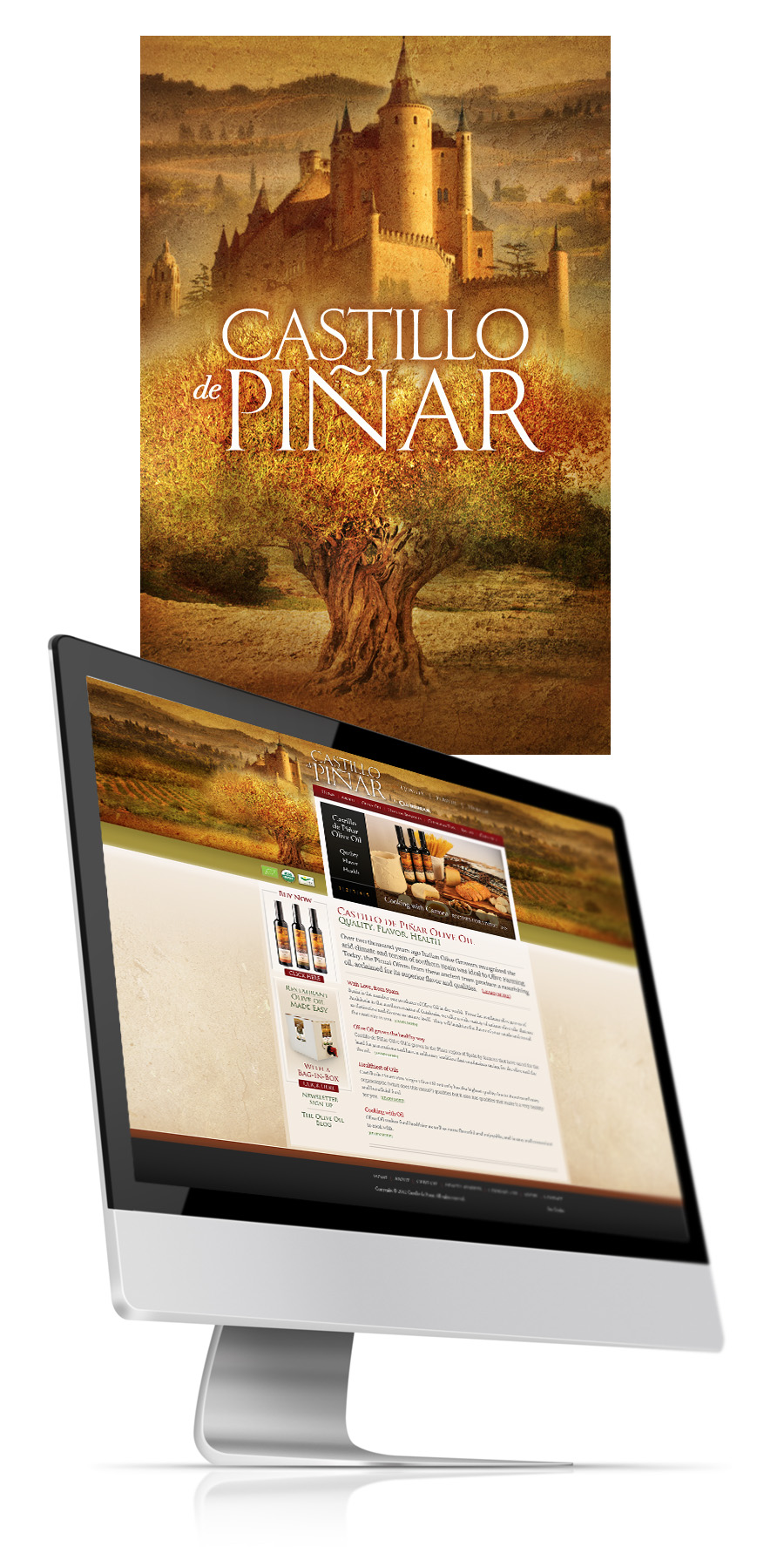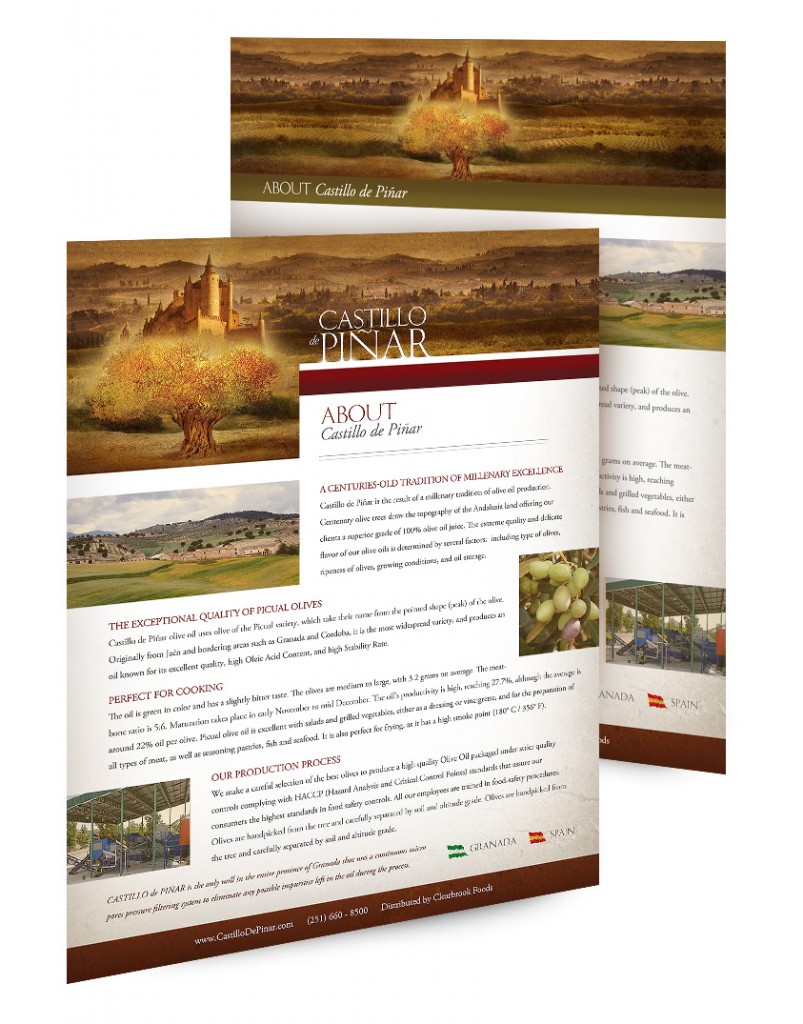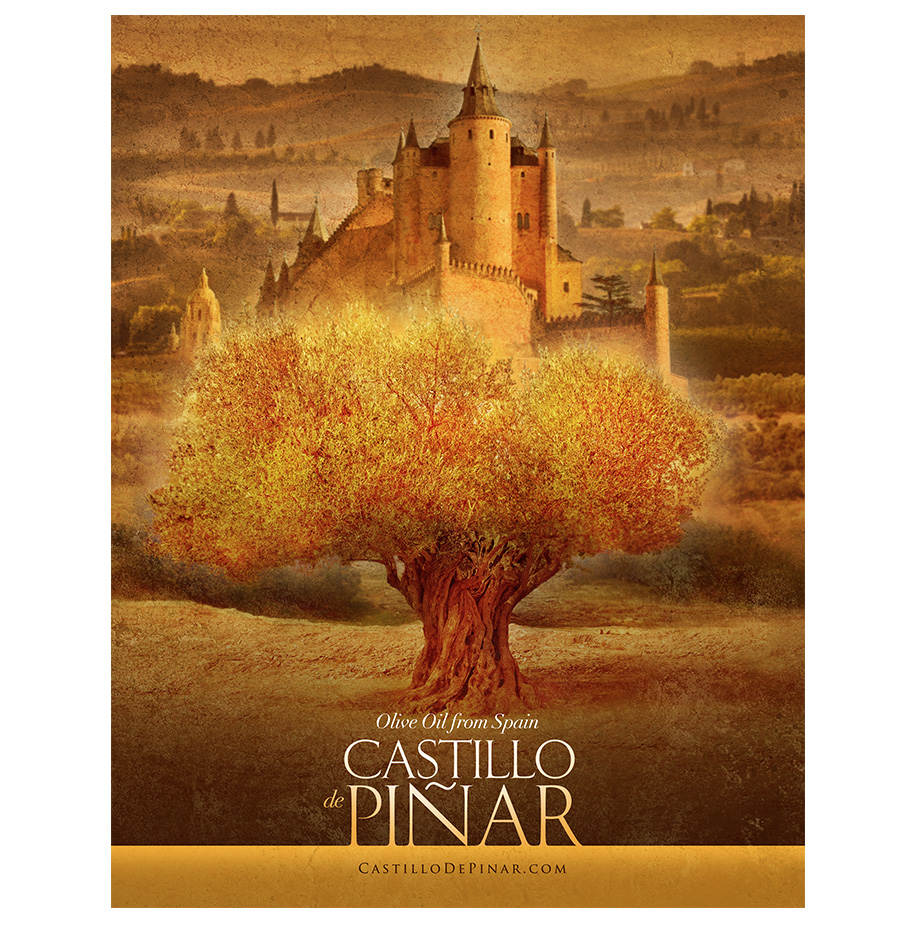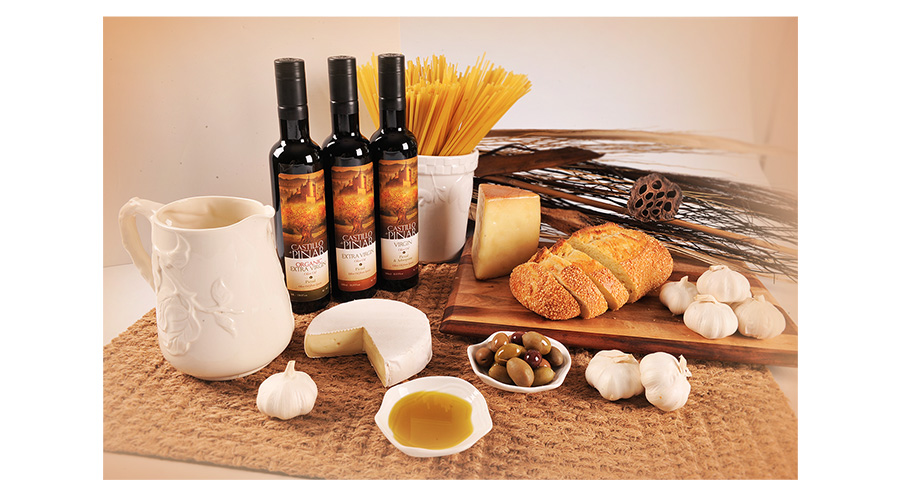 Castillo de Piñar
CHALLENGE: In an effort to build on the company's vision to improve the quality of life through quality consumable products, Clearbrook.net leadership felt compelled to move beyond clean water which they have adeptly handled for years, into the arena of high-quality foods, with its first launch in 2012 being an Olive Oil company under a new brand extension, Clearbrook Foods.
As a result, both Clearbrook Foods and Castillo de Piñar were launched, with our team providing the branding necessary for a timely and effective product launch.
SOLUTION: In the months leading up to the launch, after a few quarters spent in R&D, a brand story and strategy had to be developed for Castillo de Piñar that felt as authentic and rich in heritage as the historical traditions in producing Olive Oil represented.
As the result of this historical tradition of cultivating olive and producing olive oil, Spain has remained the world's largest producer of olive oil, producing over half of the world's olive oil and exporting it globally.  Many people had been kept unaware of the quantity and quality of Spanish Olive Oil, since most of it was sold in bulk and packaged outside the country until recently.
Today, more people now understand and appreciate that much of the world's best olive oil is from Spain. From the southern olive groves of Andalucía to the northern region of Catalonia, Spain offers a wide variety of unique olive oils that are as distinctive and diverse as nature itself.
With that depth of understanding in mind, we spent months in creative, working with Clearbrook leadership to develop both a brand story and image that would be worthy of representing such legacy.
The blend of photography, both custom and stock as well as highly artistic post-production work, produced a final product that has led many buyers to use the bottles as fine kitchen decor, not simply as meal preparation to easily be discarded.
Chef Guy Mitchell, guest chef to the Whitehouse, was quoted as saying, "not only was it the best Olive Oil I have ever worked with before in both quality and flavor, but I have never seen a more beautiful package design applied to such a product."
The result has been, a product category launch success story, shipping tens of thousands of units internationally.
NEXT STEPS: If you are an organizational leader with a mandate to increase your reach or effectiveness in communication, we strongly encourage you to engage Robison Creative for your next endeavor. Whether your need lies within core brand strategy, web development, email design, video production, photography, social media deployment or print collateral, we can fill the bill.