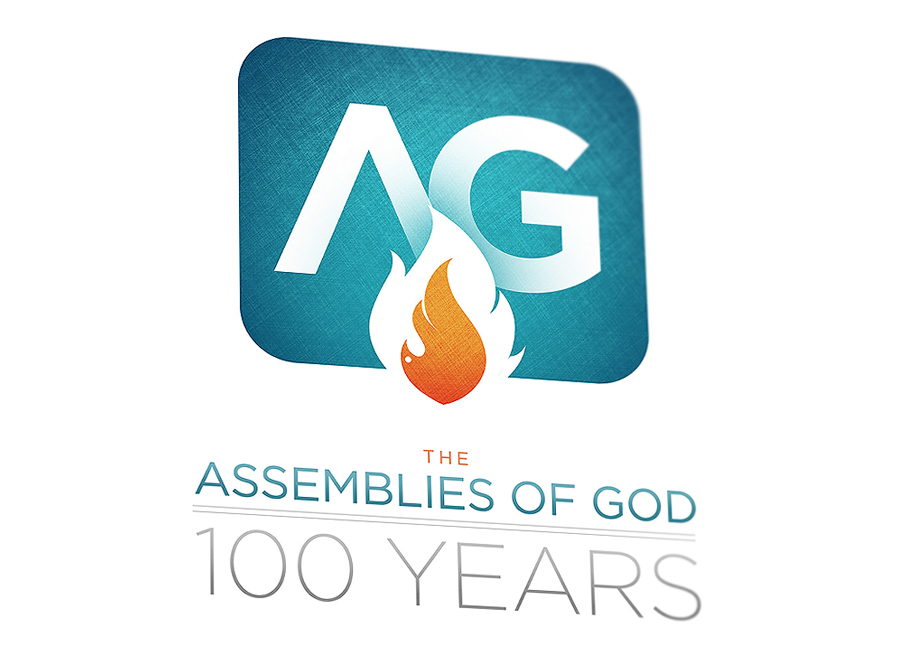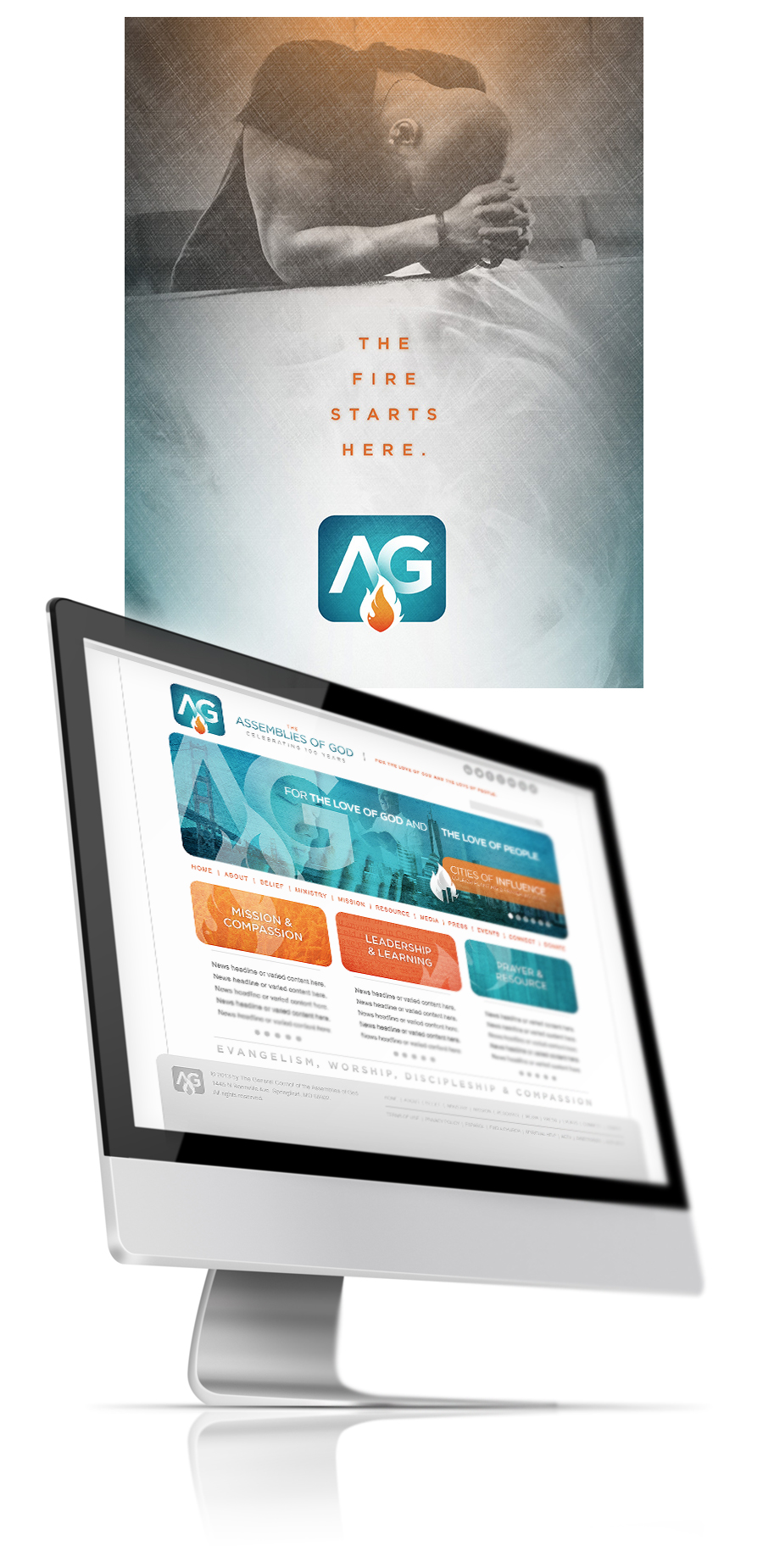 Assemblies of God
CHALLENGE: In the throws of a successful rebranding of My Healthy Church for the Assemblies of God, the executive team pulled Robison Creative leadership in on their core denominational brand to re-imagine this 100-year old movement in a new light.
After first contacting us with a 'spec' request, we secured a year-long contract for their church resource brand that carried with it the most welcome case of project scope-creep we have seen to this day.
SOLUTION: Internally, their were massive relational/political landmines to navigate in rebranding a 100-year old organization. This was no small feat and there was no guaranteed win with the revolving doors of elected leadership.
Externally, we knew we if they were going to ever get to 'send a message' to the world, it had better be as cohesive as what was engineered with the United Methodists when they came out with "Open Hearts. Open Minds. Open Doors. The people of the United Methodist Church."
What leadership wanted, was something that 'they would know when they see" it....which was a problem. It meant image first, message second, which is rarely a good strategy.
Nevertheless, you have to start somewhere, right?
The end result, a denominational logo redesign, ministry-wide re-brands, product launches, package design, and their 2014 General Council event and exhibit hall branding.
If you would like to see additional work from this endeavor with the Assemblies, (of which there is no shortage), contact us for samples and case studies.
NEXT STEPS: If you are an organizational leader with a mandate to increase your reach or effectiveness in communication, we strongly encourage you to engage Robison Creative for your next endeavor. Whether your need lies within core brand strategy, web development, email design, video production, photography, social media deployment or print collateral, we can fill the bill.